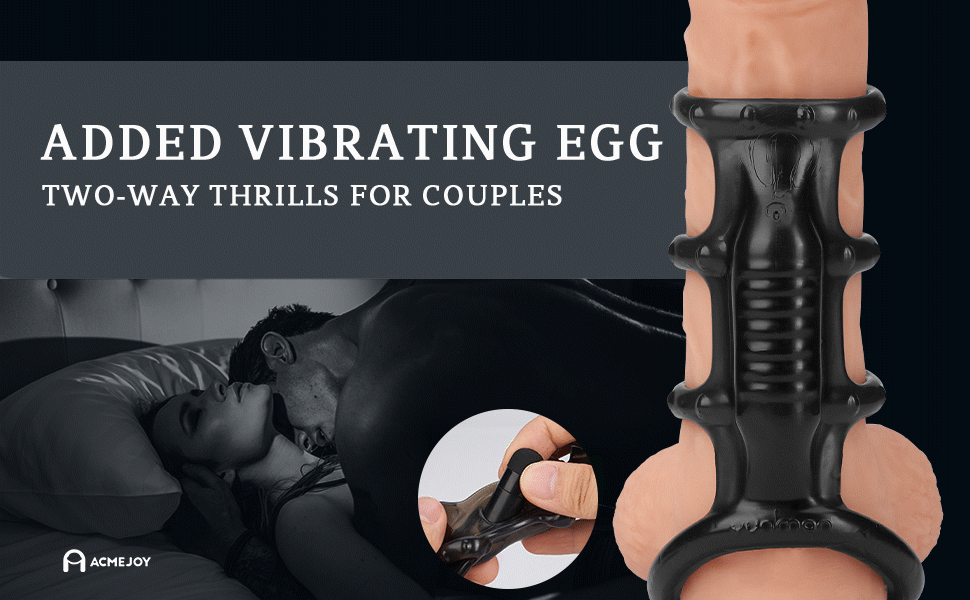 Features:
4 rings placed in different parts of your penis effectively lead to better erection-enhancing.
Extremely soft and stretchy for suiting any girths.
You will both enjoy the powerful vibration to have the best orgasms by the mini bullet, which is removable for separate using.
The pleasures your partner experiences will be greatly enhanced by the 3 rings with covered nubby ticklers.
Description:
Your partner loves it when your penis gets extra hard-- you can tell by the joy she/he radiates on the face. The 4 rings bind different parts of your penis, safely restricting blood flow to the testicles and penis shaft, making it obvious that your penis is stiffer and bigger. And the veins are bulging in an erogenous way. "Honey..." Your partner looks at you with tender eyes, murmuring dirty words, her/his lustful hole is so horny that can't wait to suck your fat cock in. First, you turn on the built-in mini bullet that vibrates your penis, layers of stimulation make you shiver. Then you shove it so far down your lover's hole, the piston-action with vibration let both of your libidos go through the roof! The beauty beneath your body gives a groan uncontrollably, like a cat in heat on a balmy summer night. Besides, your lover was even more surprised that this incredible sex is longer than any other time...
Specification:
Weight: 0.1lb
Total length: 3.35''
Width: 0.98 - 1.77''
Material: TPE
Package included:
1 x cock ring
1 x vibrating bullet